Amy Matthews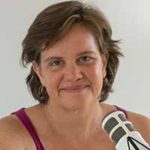 Amy Matthews, CMA, IDME, BMC Teacher, RSMT/RSME has been teaching movement since 1994. She is a Certified Laban Movement Analyst, a Body-Mind Centering® Teacher, an Infant Developmental Movement Educator, and a yoga therapist and yoga teacher.
Amy co-authored with Leslie Kaminoff the best-selling book Yoga Anatomy (published by Human Kinetics), and together Amy and Leslie lead The Breathing Project's Advanced Studies Program.
Amy co-taught the BMC® & Yoga programs in NYC (with Roxlyn Moret) and in Berkeley, CA (with Bonnie Bainbridge-Cohen) for the School for Body-Mind Centering, and was on the faculty of the Laban/Bartenieff Institute of Movement Studies for 10 years. She has taught embodied anatomy and movement workshops for programs in New York, Philadelphia, Florida, Nebraska, and Berkeley, CA in the USA, and internationally in Canada, Israel, Ireland, England, Slovakia, Switzerland and Japan.
Amy also works privately as a yoga teacher and movement therapist, integrating Laban Movement Analysis, Bartenieff Fundamentals, yoga, Body-Mind Centering and Proprioceptive Neuromuscular Facilitation (PNF).
Amy is certified as a yoga teacher by Yoga Union and Heart of Yoga, and as a Motherhand Shiatsu practitioner. She is registered with ISMETA as a Somatic Movement Therapist and Educator, with IAYT (International Association of Yoga Therapists) and has been registered with Yoga Alliance as an E-500 RYT (Experienced Registered Yoga Teacher).
Amy has participated several times in Gil Hedley's dissection workshops, and studied kinesthetic anatomy with Irene Dowd, and BMC with Bonnie Bainbridge Cohen. She has studied yoga with Alison West, Mark Whitwell, Genny Kapular and Kevin Gardiner, and full-contact karate with Sensei Michelle Gay.
Sarah Barnaby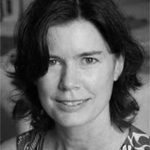 Sarah Barnaby teaches yoga, anatomy and developmental movement in NYC in group classes and private sessions. She has studied extensively with Amy Matthews and Leslie Kaminoff, and has completed the Yoga Educator program at The Breathing Project. On staff at The Breathing Project, one of her favorite roles is curating TBP Members Events and hosting Geek Nights and the Den of Inquiry (a conversation group). Sarah is certified as a Somatic Movement Educator as well as an Infant Developmental Movement Educator through the School for Body-Mind Centering. She is also certified in Embodied Developmental Movement and Yoga and Embodied Anatomy and Yoga, which are Body-Mind Centering® programs that teach developmental movement principles and an embodied approach to anatomy in relation to yoga practice.
Nisha Kewalramani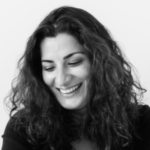 Nisha is a Body-Mind Centering® Practitioner and a certified Infant Developmental Movement Educator from The School of Body Mind Centering®, founded by Bonnie Bainbridge Cohen.
Nisha started her explorations of the mind at N.Y.U, gaining a degree in Psychology. Not satisfied with exploring the patterns of the mind without the interplay of the body, she went on to study Ayurveda with Dr. Vasant Lad at The Ayurvedic Institute in New Mexico. She learned about releasing holding patterns of the mind through the body's natural intelligence. She is an active student of Ayurveda, The Science of Life, and has experienced the effects of its healing powers as a resource for balance.
Nisha's desire for hands-on training led her to get a license in massage therapy at The Swedish Institute. Around the same time, she became a certified Yoga Teacher. Her yoga practice has been influenced by Beth Biegler and Genny Kapuler since 2001. For the past fifteen years, she has focused on movement and touch as a means for transformation, with her longtime study under Bonnie Bainbridge Cohen. While studying with Bonnie, she had the pleasure of meeting Sandra Jamrog and attending her baby classes in NYC. For years, she observed her attuning with babies. Her wisdom, grace and heart centered ways of being have ingrained her practice. She is currently studying Biodynamic Cranio Sacral Therapy with Michael Dunning at The Sacred Yew Institute. Her love for Embryology, as an embodiment of our wholeness, continues to deepen through Bonnie and Michael's sacred teachings.
Nisha is currently teaching Infant Developmental Movement classes around New York City and Brooklyn.  She works with infants and adults, teaching group and private classes.