Do you like babies? Do you have baby(s)? Were you ever a baby? Are you a grown-up baby? Please consider supporting us by donating to our educational non-profit through our fundraising campaign! All donations are tax-deductible! Thank you thank you thank you!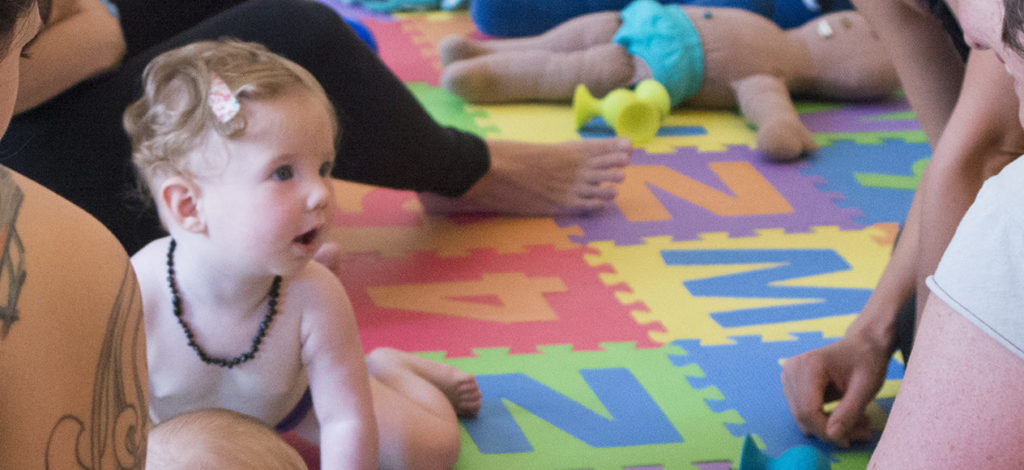 Babies Project was created by Sarah Barnaby and Amy Matthews. Sarah and Amy are Infant Developmental Movement Educators (IDMEs) trained through the School for Body-Mind Centering.
Our work with babies reflects questions about teaching and education that we believe applies to everybody (not just babies): how can we change the paradigm to value movement and relationship? how can we create an environment of comfort, trust and curiosity? how can we create situations where the student (baby) is empowered to explore and play? how can we support learning that includes experimentation and allows new strategies to arise? how can we prioritize process and experience over milestones and "getting it right"?
We created Babies Project as a way to engage with these questions through the ideas and philosophies of Body-Mind Centering®, originally developed by Bonnie Bainbridge Cohen.
Amy and Sarah have taught a Babies! class together at The Breathing Project since 2015. This class has served hundreds of babies and their caregivers since 2008, when Amy started it. Since 2015, Amy and Sarah have also co-taught an Adults class, which explores developmental movement in the context of adult bodies.